4 Situations in Which You Should Rent Musical Instruments
(5/26/2020)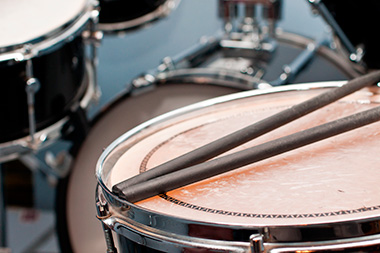 There are many benefits to playing an instrument no matter your age. For young people, years of practice as a student can lead to scholarships and career opportunities.
It's not always possible or necessary to purchase expensive band instruments outright. Music stores offer rental programs for instruments that allow you to spread payments over time and even buy the instrument you're renting at a steep discount. Listed below are four other situations when renting an instrument solves a musical dilemma.
1. When You're Just Starting Your Lessons
Some children express a profound interest and/or a remarkable talent for a particular instrument at an early age. Very young children may express talent and desire to play even when parents are not musical or pushing the activity. It's not uncommon for children as young as three years old to begin lessons because of the child's fascination with music.
The best thing for parents to do is go along with the curiosity and desire expressed by their children. Let your child explore music by renting a tot-sized instrument from a rental store. When you rent a preschool-sized violin or guitar, you're not committed to an instrument that your child will grow out of in a year or so.
Your child may not be able to take lessons in a school-sponsored program, but the music store will have referrals for preschool-age kids' lessons in your local area. The music store's rental staff can help you find resources for your child including instrument accessories, lesson DVDs and practice books.
2. When You're in High School Band
Most children in the U.S. begin playing in school bands and orchestras around the fourth or fifth grade. Children between the ages of nine and twelve years lose interest in music if they don't have proper instruments and gear for practice, rehearsal and performance.
Due to budget cuts, school programs may not be able to provide free instruments. The limited number of instruments that band programs do provide may not have been maintained or repaired adequately.
Renting an instrument from a qualified music shop is the best option for kids in this age group. The music store's repair shop ensures that the instruments are inspected and repaired before being rented to new players. Some music stores also offer special programs for beginning students and local band programs to make it easier for your child to participate with a quality instrument.
3. When You Can't Decide
Some music students have trouble deciding which instrument will work the best for them as a more permanent choice. Each brand and model of instrument has its weaknesses and strengths that are based partly on an individual player's physiology and playing style.
When a player rents a variety of instruments, each for a short term, he or she can make a better decision about which woodwind, brass or string instrument will be the best investment. Having a trial period with a variety of instruments also prepares a professional musician for studio and band work. A player can learn a great deal from the experience of practicing on instruments that the player does not own but may encounter on the job.
4. When You Need a Nice Kit for an Upcoming Gig
Sometimes, no matter how vigorously you polish the brass, it's never going to shine like new. However, if you have an upcoming wedding, halftime show or other performance to give, you want to look your best as you play.
When you're booked for a special performance, it's a great time to rent an instrument for a short-term period. Rent the instrument a month or so in advance of your special performance.
Fingering, breathing and other fine points of your playing style may need to be adjusted when playing an unfamiliar rental instrument, so an advance rental period allows you the time you need to work out the kinks. The music store that you rent from will also likely offer cleaning and polishing products so you can have the brightest instrument in the band.
Contact Musicians' Repair & Sales today to learn more about our specials and programs for instrument rental.